Party and event decorations in Tampa, we design great events for you!
Our team of experts is dedicated to make your celebration unforgettable with our creative and personalized decorating services. Whether you are planning a birthday party, wedding, corporate event or any other special occasion, we make it happen!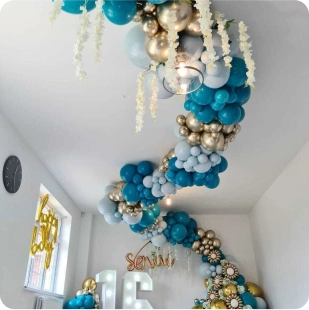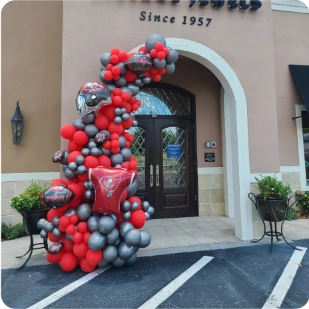 Corporate Balloons Decoration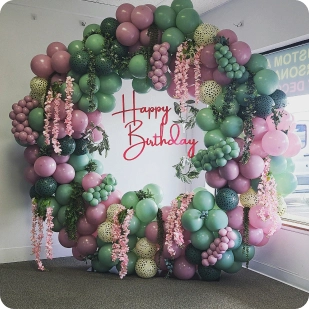 Backdrops and decorations
Party Balloons in Tampa The Perfect Decoration for your Next Event!
At Party Now Tampa, we specialize in creating stunning balloon decorations that add a fun and festive touch to any party or event.
We create everything from balloon arches and columns to bouquets and centerpieces, let your imagination run wild!
We design decorations personalized to the theme of your event using custom color palettes and accessories.
We use high quality party balloons to ensure your decorations stay in perfect condition.
We offer delivery and setting services for decorative structures and balloon bouquets in Tampa.
Event decoration in Tampa: Check out the wide range of services we offer
In addition to balloon decorations, we offer a wide range of other decoration services to make your event stand out. Our services include arrangements, table decorations, backdrops, lighting and more. We use only the highest quality materials and work closely with you to create a customized decoration plan that fits your vision and budget. Quote with us and let us be a part of your next event!
Learn about our event decoration process in Tampa: From planning to execution.
At Party Now Tampa, we follow a simple but effective process to make sure your event decorations are flawless. Our team will start by understanding your event theme, color palette and budget. Based on your preferences, we will create a decorating plan that includes all the necessary details, such as the type of decorations, location and set-up. Then, we'll work on bringing your vision to life by creating stunning decorations that match your expectations.
Contact us for the best event decorations in Tampa: Make your celebration unforgettable
Ready to start planning your party and event decorations in Tampa? Contact us today to schedule a consultation and get started. Our team is always ready to help you make your celebration unforgettable.