Rentals and Events in Tampa
Add a touch of drama, glamor and a lot of style to your parties and events with our balloon garlands.
A proposal that fits all your themes!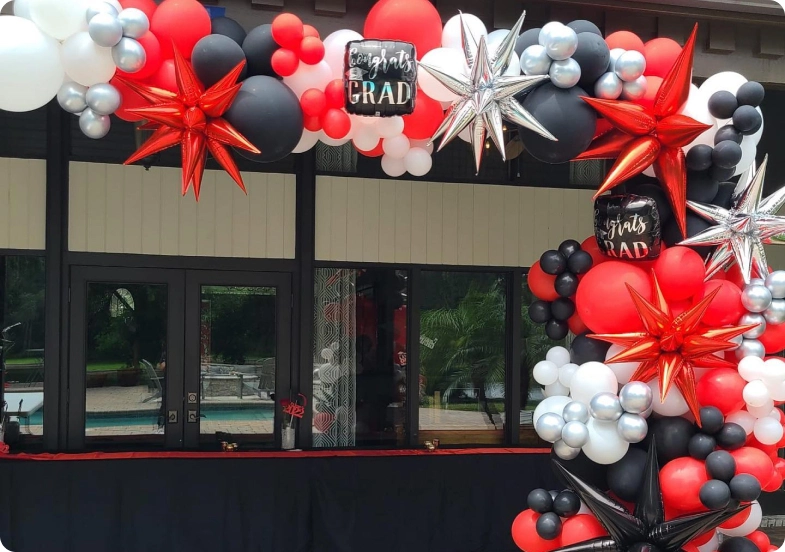 We make your events a special moment
Choose your favorite and let's start creating.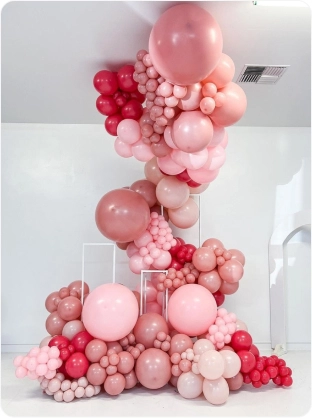 Our standard model adapts to all types of events and has variations in size ranging from 5", 12" and 19", it is designed in solid colors only.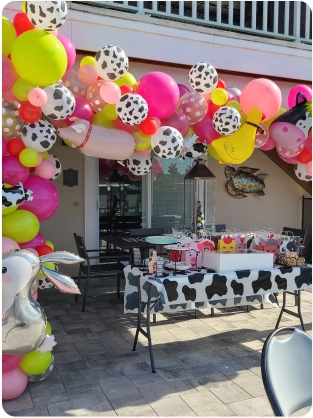 Like the traditional standard, our standard plus comes in three sizes: 5", 12" and 19". Unlike the previous one, this one is designed with solid color balloons, print balloons and chrome latex balloons.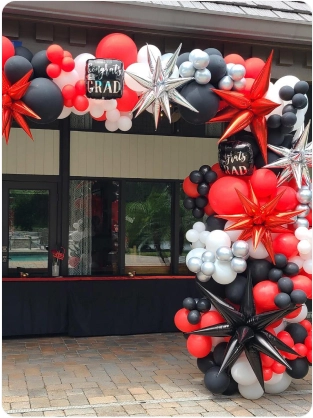 This balloon garland is another level of show, with greater integration of thematic elements, glitter and glam. It ranges in size from 5", 12" and 19", and comes in solid, chrome and patterned colors.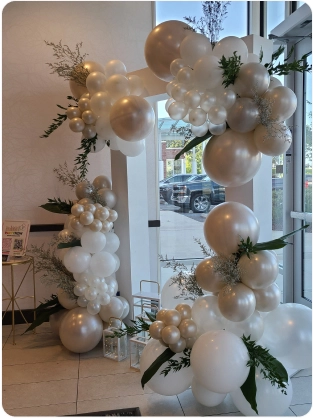 This fabulous garland comes in three sizes: 5", 12" and 19" and is ideal for baptisms, first communions, baby showers and gender reveals. You will love them!
Help us put together your dream decoration
Complement your decorations with our accessories!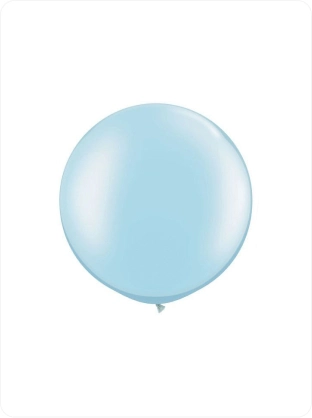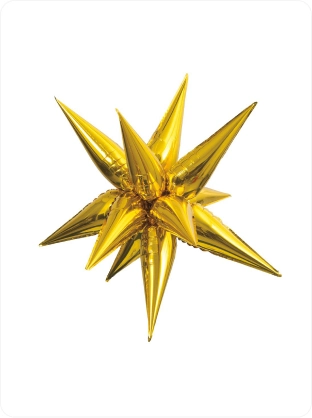 Starburst $20 each.
Jumbo Starburst $25
(Air filled)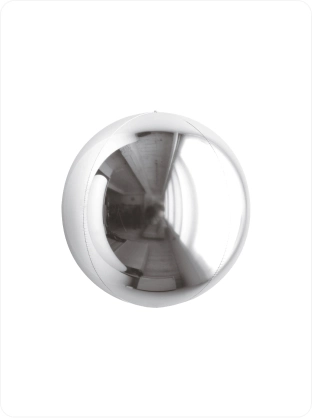 Orbitz 24" $10
Orbitz 36" $15
(Air filled)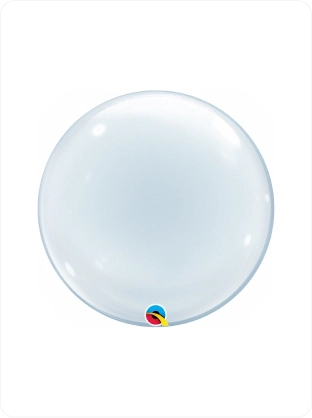 Bubbles 10" $5
Bubbles 24" $10
Bubbles 30" $15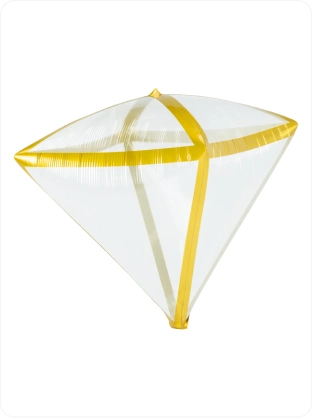 Clear Dimond
and Cubes 18" $10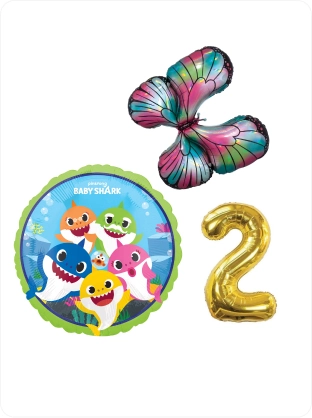 Mylar foil 18" to 24" $10
30" to 40" $15
Foil numbers 40" $15